This is the original jersey that was airbrushed. It inspired the rest and I knew that I wouldn't race in a typical jersey again. This shirt was airbrushed in 1990 and has faded considerably.

Take a look at the two first pictures, which are recent and compare them against the last two pictures which were taken in 1990. This jersey has been worn hundreds of times, for thousands of hours, and tens of thousands of miles. The lycra on the sides has been replaced twice, so this jersey has seen it all. I won't call it worn out as I still race in it but we'll call it "patina".

---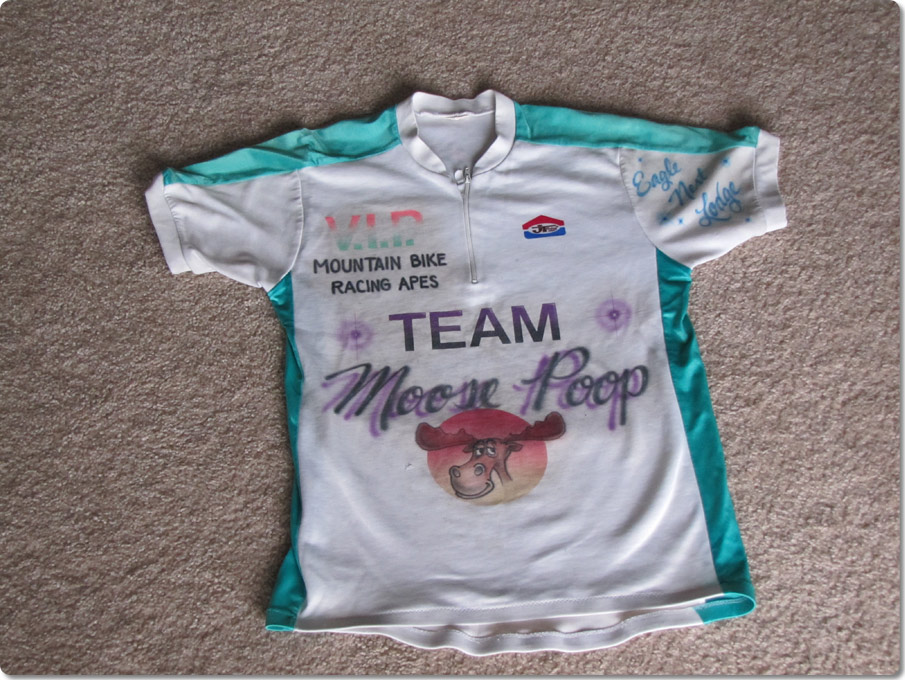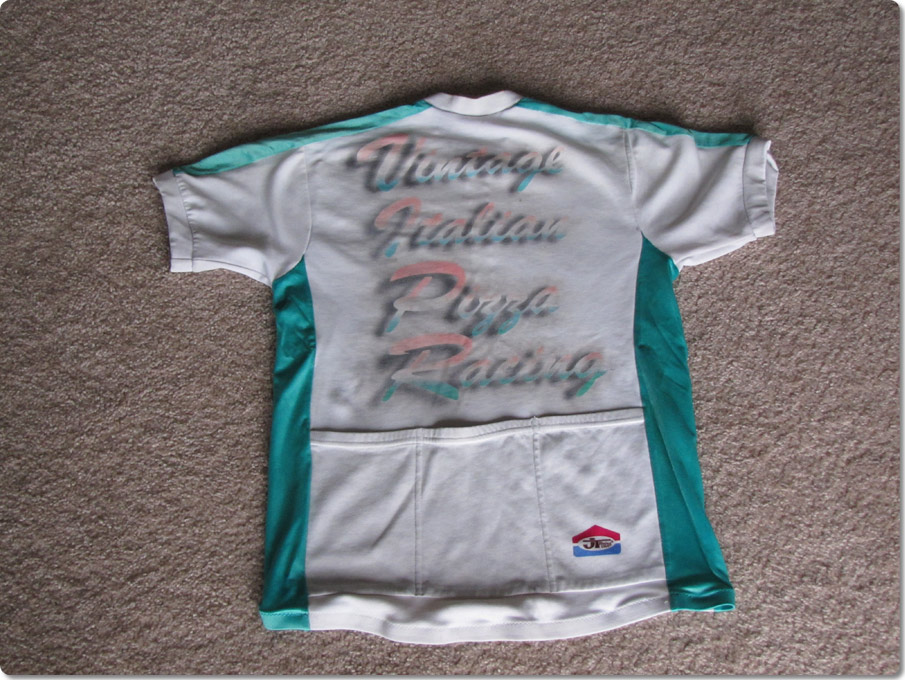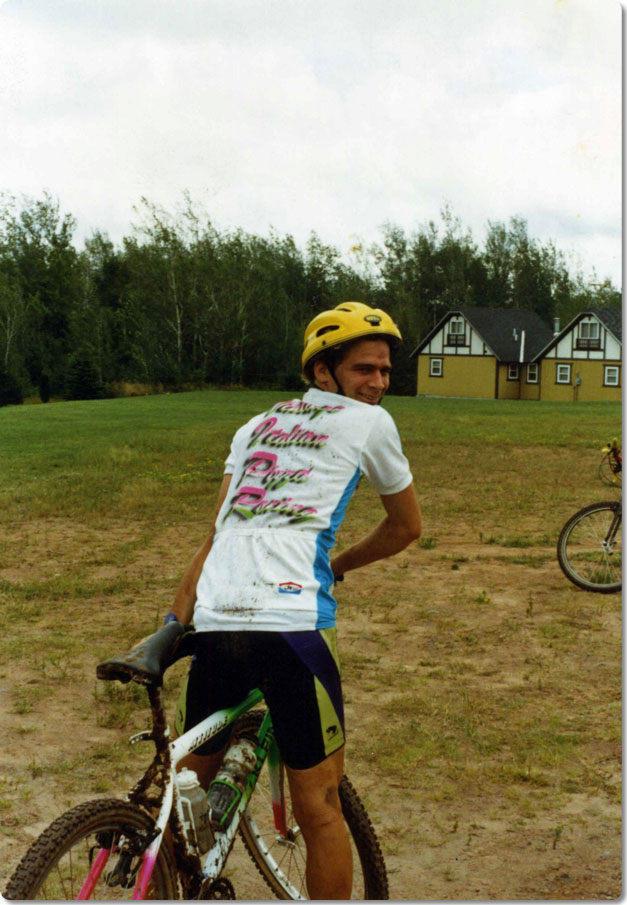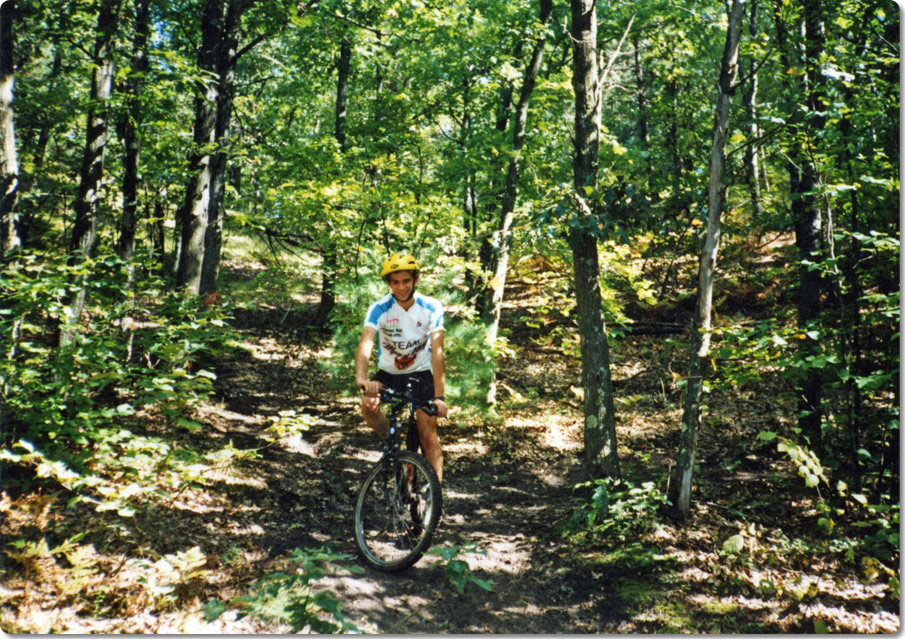 The story behind this picture can be read about here. Funny story.