This is another shirt done by Kent Lind. I gave him the ideas and he filled them in. I kind of like the podium he made out of "Team Moosepoop" letters. I wanted the moose to be outraged at it all. I mean, how would you feel getting third place to a turtle and a penguin?

---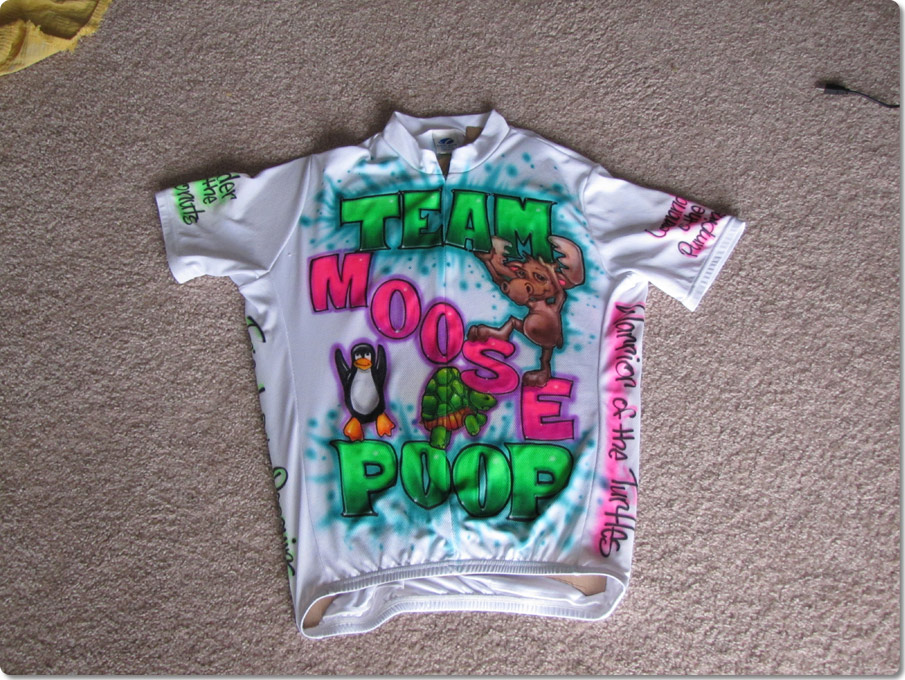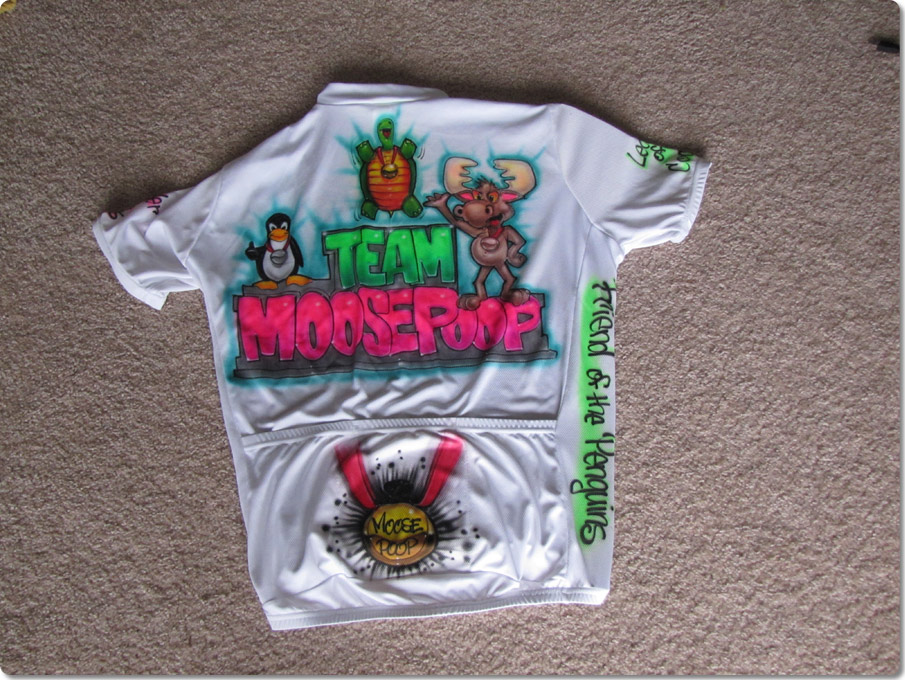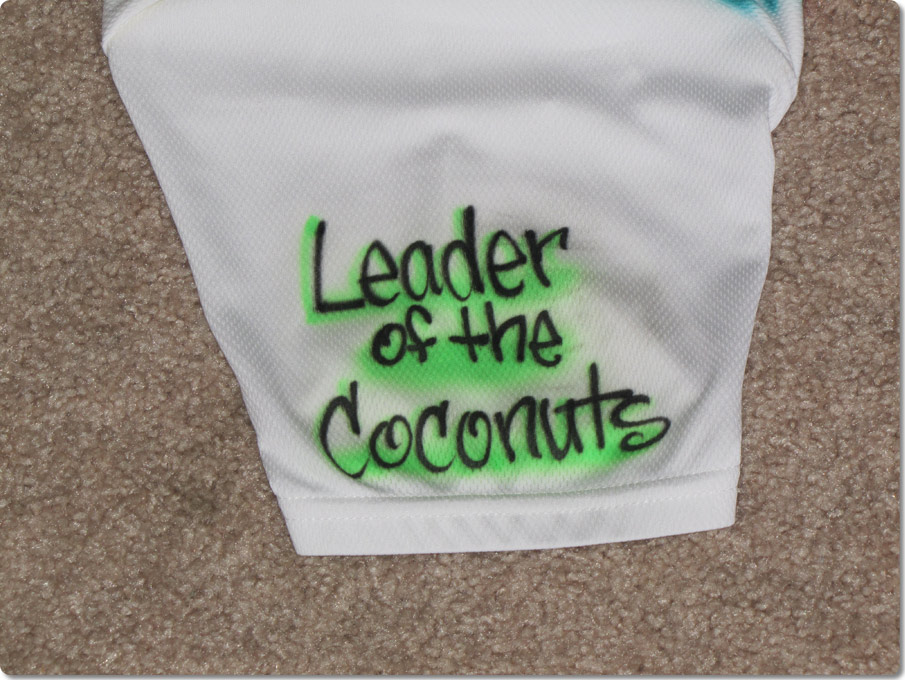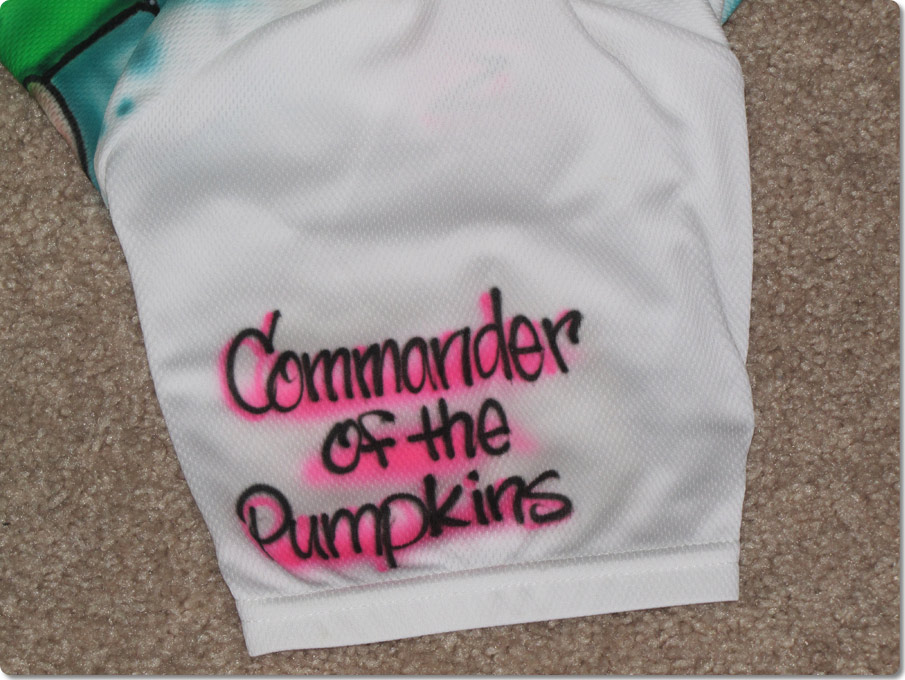 These two pictures were taken at the MMBS race at White Tail Ridge in River Falls, WI. The picture above was on a steep and rocky climb on the last lap, so if I look tired that because I was.

The picture below was nearing the finish with a guy, Steve, I often race with. He stayed ahead of me for most of the race and with about five minutes left I caught up to him. I said, "Ok Steve, let's go and catch these guys." and we reeled them in one by one, probably passing five guys. We were both riding all-out by this time knowing that we only had a few minutes left. Just at the end, we caught one last guy and we went into a labyrinth, which is to give people one last obstacle and to slow people down for the finish line where things can get intense and sometimes mistakes are made. This guy was gunning for Steve and I but he wasn't able to pull it off. We finished about two bike lengths apart. It's a fun course and it was a great race.