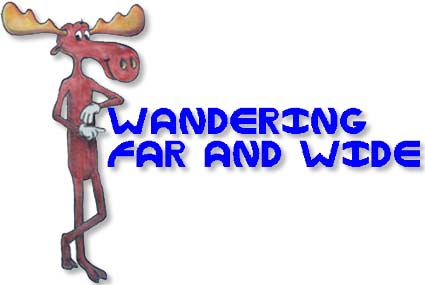 Ok folks, this is it. It's all here.
Tales of exotic far-off lands. The epic struggle of good versus evil. A story where the good guy gets the girl (Ok, maybe not, but wait until next time).
This conicles six months of traveling in New Zealand, Fiji, and a bit of Vinland. I'll tell you of the people I met and what I saw and experienced. You'll get exciting stories, cool pictures, and possibly win luxurious prizes. This is the story that I call...Wandering Far and Wide

Tramp the Dusky Track, hitchhike all over the place, meet some great folks, marvel at the wilds of Fiordlands, go diving in Fiji, and watch penguins. There is so much to see and do. So get something to drink, pull up a chair, and relax for a spell. Read on for tales of wander and wonder...